Flood Relief for Orang Asli at Genting Peras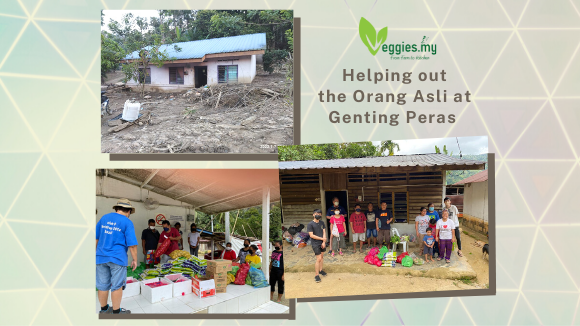 Veggies.my focuses on connecting its customers with the farmers. This enable us together with our customers and partners to empower small farmers by helping them improve their overall quality, harvest, and gain access to market so that they can be better compensated for their labour.

Although we currently have not worked with the Orang Asli at Genting Peras on any produce, we wanted to provide immediate help to them when we heard that 49 families from the village were badly affected by the recent flood and landslide. Therefore, Veggies.my together with Green Growers Ventures wanted to do our part to help this Orang Asli community with food items and some immediate daily necessities so that the families can return to some form of normalcy soon.

In the longer term, Veggies.my would like to explore how we can work with these affected Orang Asli communities in producing vegetables and fruits that could be sold directly to consumers through our website www.Veggies.my. This will enable them to further improve their livelihood and grow as a community. This is aligned with our continuous effort in making safe-to-eat nutritious food affordable and easily available to everyone. We believe the foundation of achieving this is to ensure that both the needs of the farmers and customers are being cared for.