Ethically Sourced and Sustainably Grown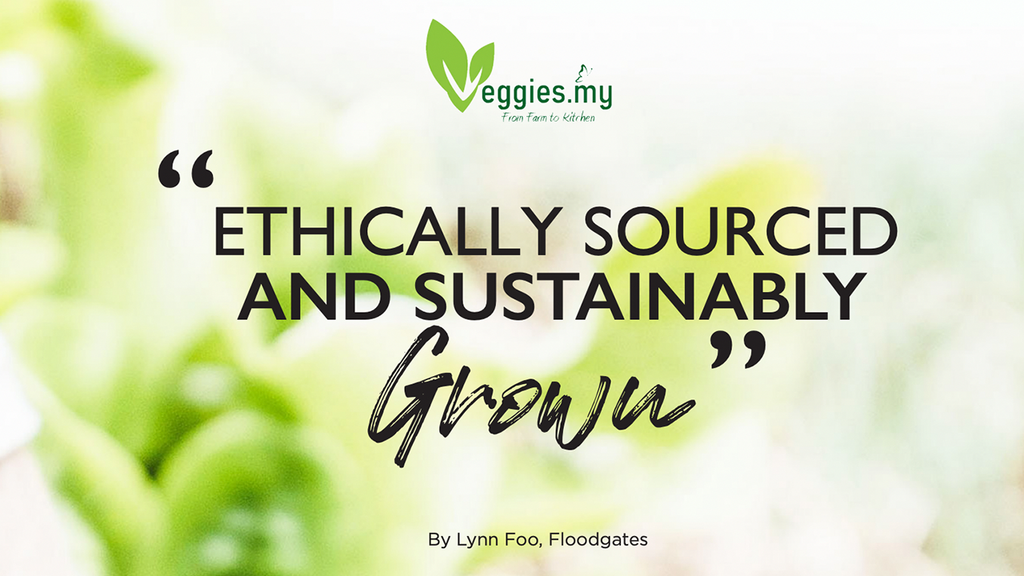 By Lynn Foo, Floodgates
Dennis Ngai is definitely no stranger to the agriculture and horticulture industry, having come from generations of farmers and vegetable wholesalers. He witnessed at first hand the struggles his parents and grandparents encountered as they laboured and toiled to support the family. He joined the corporate sector after graduation, but doing something in this area was always close to his heart.
In January 2020, Dennis took a leap of faith, left his corporate job and founded Veggies. my. Veggies.my is a social enterprise with a distinct social and ethical agenda that places equal emphasis on people, planet and profit.
Small farmers in Malaysia are generally not well taken care of by the government. Subsidies are scarce and many of them are unable to be self-sustaining. Addressing this pain point, Veggies.my empowers these small farmers by helping them improve their overall quality and harvest and gain better access to consumers so that they can be better compensated for their labour, leading to a more sustainable living for the farmers.
Another issue that often occurs in the agriculture industry is the over-production of crops. Some of these over-produced crops may also be slightly below the desired standards of the market. These crops (Grade B crops) are still edible, but unfortunately, would not make it to the market. In this situation, Veggies.my helps to distribute this produce to communities in need. They have worked with various other NGOs such as What a Waste to effectively recycle this produce, which in turn helps the environment by reducing waste and carbon footprint.
For their customers, they are committed to promoting consumer health and wellness by providing safe and wholesome food at a reasonable price. They are passionate about making safe-to-eat nutritious food affordable and easily available to everyone.
To date, Veggies.my has achieved several major milestones that have impacted our communities. These include providing free produce to urban poor families, refugees and old folks homes, partnering with different NGOs and social enterprises to reach out to the needy, and empowering local farmers to trade online and paying them fair prices.
Besides doing online sales, Veggies.my also has a retail space at TTDI market. To date, more than 1300 customers regularly enjoy fresh produce from the farms. As they expand, they are currently looking to have more full-timers join their team.
Although there may be challenges especially with funding and manpower, Dennis continues to trust God for His providence. "It has been an exciting time journeying with God in uncharted waters. Throughout these 2+ years, God has opened so many doors of opportunity for us. He has brought collaborators and supporters who have helped us to expand our work. I am also thankful for the community we have in Christ, that has supported us and provided much encouragement to us." is currently serving Petaling Jaya, parts of Kuala Lumpur, Subang Jaya, Shah Alam and Puchong areas with deliveries every Tuesday, Thursday & Saturday.
Do support their initiative by visiting www.veggies.my or contacting Dennis at 012-671 31446 / 016-650 5535